Presented By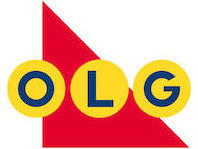 Supported By

Design Exchange - Trading Floor
Game On
Why does gaming matter?
For decades, video games have provided an escape into never-before-imagined worlds and landscapes, where players could immerse themselves in a story of their choosing. While that remains true, gaming has leveled up in so many ways.
esports and battle royale competitions draw millions of viewers hoping to catch a glimpse of excellence, celebrating the achievement of perseverance and strategy. Communities are built around a common experience of victory, defeat, and squadding up to improve together.
Gaming is also a challenge – and not just a test of skill. Games challenge viewpoints, perspectives, long-held beliefs and preconceived notions. The world of video games is a near-perfect example of how technology and art intersect to allow creators, writers, engineers and programmers to create something beautiful.
The Game On stage will host industry experts, creators and artists who will discuss the future and importance of gaming. It's time to discover the culture behind the controllers.