About Festival
Founded in 2017 as a Canadian non-profit organization, Elevate produced its inaugural tech and innovation festival. In 2022, the reimagined festival united icons and innovators at the intersection of arts and technology. Hosting the festival in Toronto, once again, Elevate was able to shine a light on the tech icons who dream big, the innovative minds who take great risks, and the fearless creatives who envision a future that includes us all.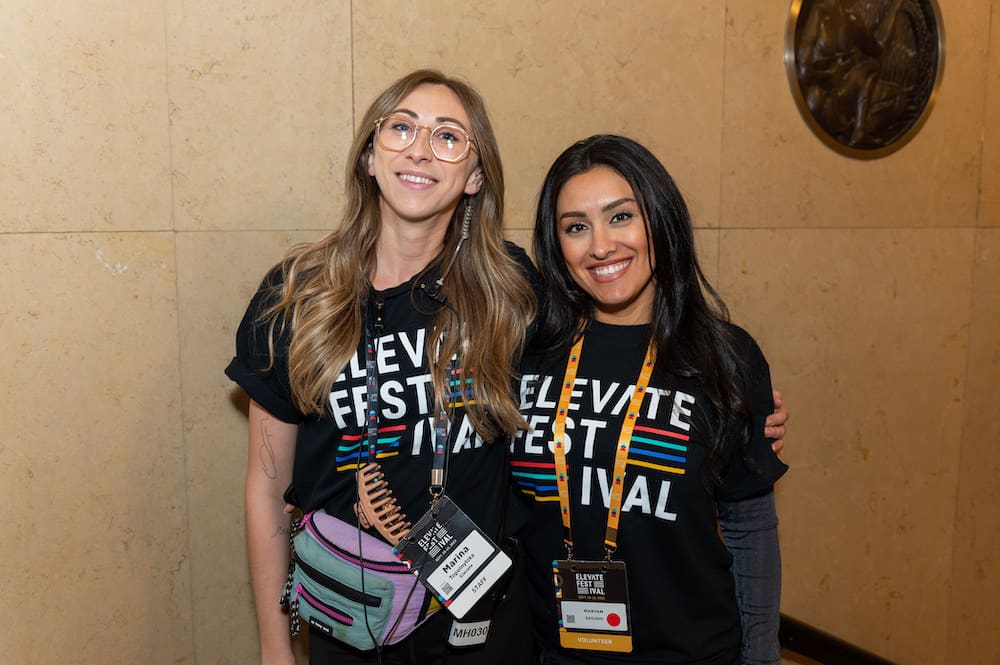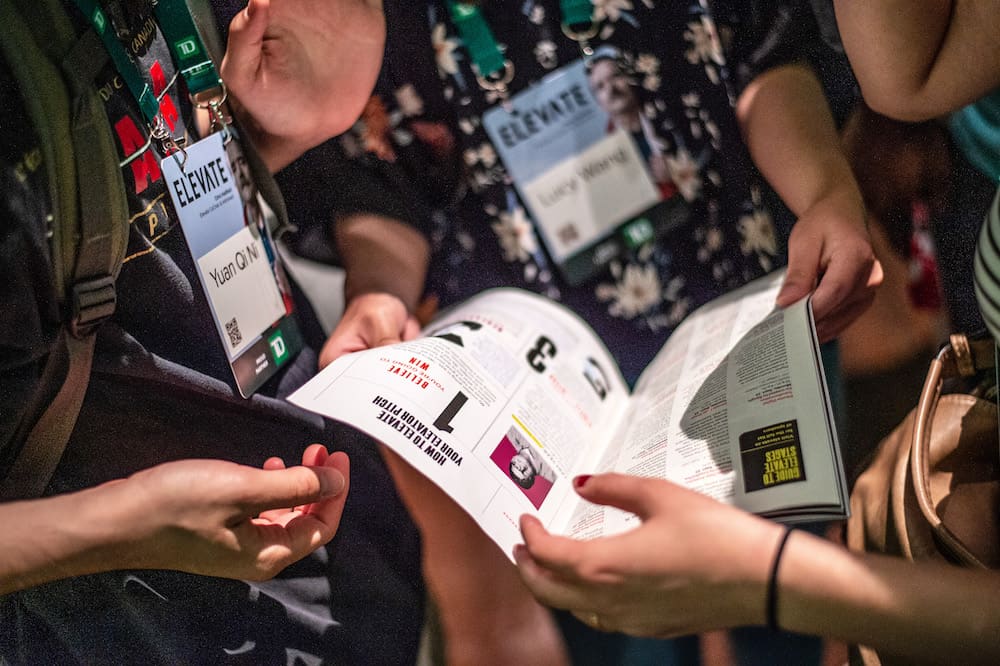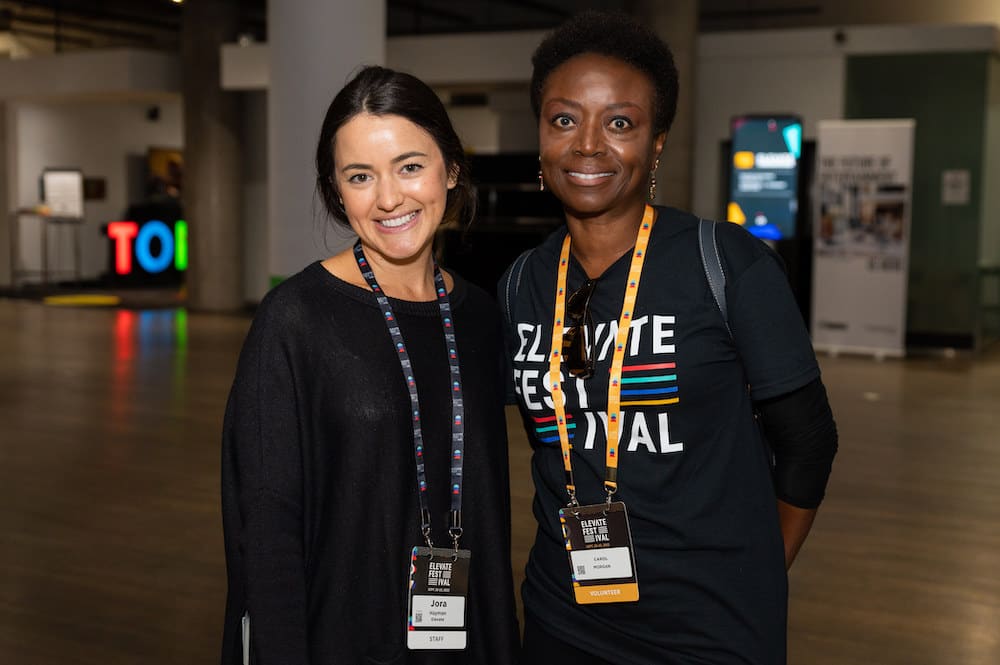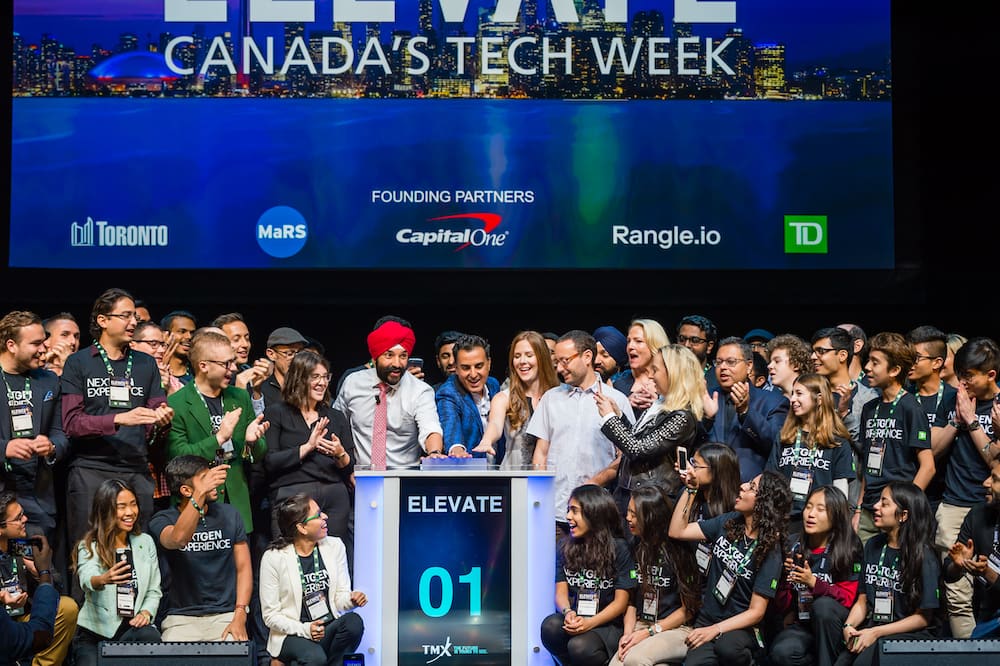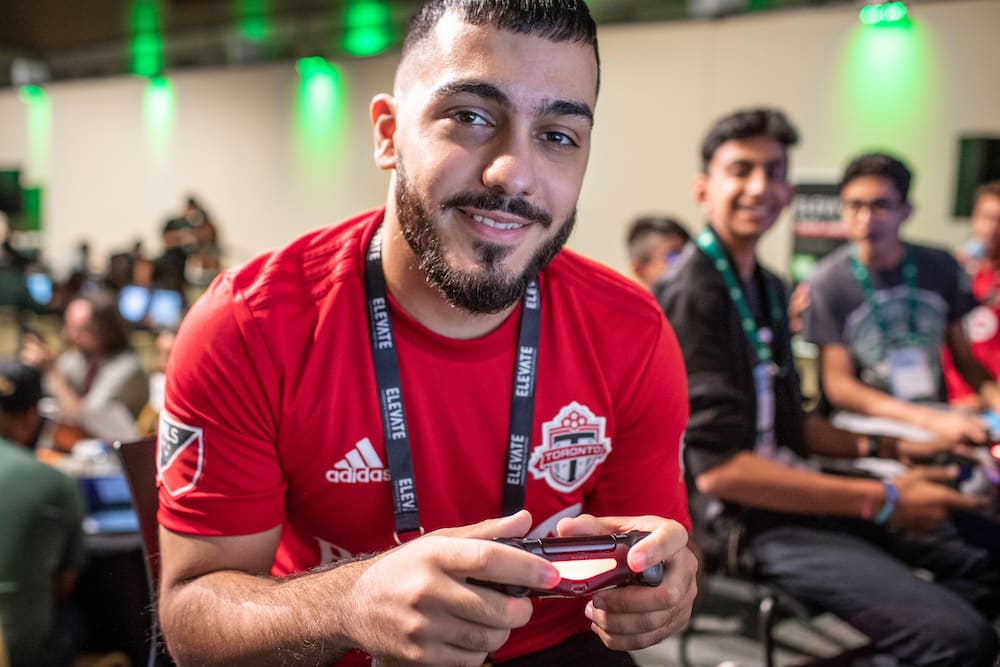 Who Attends Elevate Festival
Proposed Location Plans
Experience Toronto
Fall in step with Toronto, ranked one of North America's most innovative tech hubs, as you tune in to events and programming that matter to you at Elevate Festival 2023. From Meridian Hall and St. Lawrence Centre by day, to the historic Design Exchange (DX) by night, the festival's small-scale footprint will keep you connected and engaged in the heart of the city
Frequently Asked Questions
---
General FAQs
Q: What is Elevate Festival?

A: Elevate Festival 2023 is the largest festival in Canada at the intersection of tech + innovation. Featuring world-class speakers, arts + culture events, opportunities to grow your business, and a space to find your people.
Q: Where is Elevate located?

A: Elevate programming will be taking place at multiple venues throughout the city. This includes Meridian Hall and St. Lawrence Centre for Arts. We'll also have After Parties at the Design Exchange.
Q: When is Festival taking place?

A: Festival will run from September 26th – 28th.
Q: Is Elevate an all ages event?

A: Yes, Elevate is an all ages event. However, all attendees under eighteen (18) years of age must be accompanied by an adult chaperone or have guardian permission to attend the Festival and all related events.
Q: Where do I follow Elevate on social media?
Q: How can I volunteer?

A: Elevate is looking for you to join our team of volunteers. We have a variety of exciting opportunities that you can choose from. Opportunities are posted in May. You can sign up here: https://timecounts.org/elevate.
Q: I have accessibility requirements, who can I reach out to?

A: Elevate is committed to making Festival accessible and welcoming for everyone. Please let us know of any accessibility accommodation(s) you need to enjoy your Festival experience by emailing us at festival@elevate.ca. While we will do our very best to accommodate all requests, requests made after August 25th, 2023 may be more difficult to accommodate due to time constraints.
Q: What are Elevate Festival's COVID policies?

A: Elevate Festival cares about the health and safety of our attendees and volunteers and works to provide a COVID safe environment. While Elevate Festival does not require masks, we are a mask-friendly space and encourage attendees to do what will make them feel most comfortable. We will continue to provide hand sanitizer on site, ensure proper cleaning and sanitizing practices are implemented and encourage frequent hand-washing.
If you have any concerns or questions that can be addressed by our staff, please contact us at festival@elevate.ca
Q: Where can I find Elevate on social media?

A: Elevate can found on Instagram, Twitter, and Facebook @elevatetechca.
Q: How can I get in touch with someone from the Elevate team?
Ticketing Questions
Q: When do tickets go on sale?

A: Tickets go on sale May 1, 2023
Q: Where can I buy tickets and what ticket options are available?

A:  Tickets can be purchased here. 
Q: Where will I be able to pick up my badge?

A:  Badges can be picked up at Meridian Hall on the following dates and times:
September 25: 4:00pm-6:00pm
September 26: 12:00pm-8:00pm
September 27: 8:00am-5:00pm
September 28: 8:00am-2:00pm
Q: What is Klik?

A: Elevate Festival uses Klik technology in our badges. These smart badges produce digital heatmaps in near real-time, allowing us to visualize patterns in engagement and traffic throughout the event.

By tapping your badge to another person's badge, or a Sponsor, you are sharing your personal information with the other person or organization. Your badge is associated with your personal ID.
Q: Can I refund my pass?

A: Elevate Festival Passes are non-refundable, but we'd be happy to help you transfer your pass to a friend/colleague.

If you wish to change the name on your Elevate Festival Pass, you will be able to do so until September 15, 2023 at 5:00 PM (EST) which will be facilitated free of charge, after which date you will be unable to transfer your ticket.
Q: Can you help me get a visa to attend Festival?

A: Elevate cannot support with visa requests to attend Festival. It is your sole responsibility to fulfill any visa requirements.

Elevate is not liable or responsible for any costs incurred by you attending the Festival, which includes but is not limited to travel, accommodation, hospitality, and any other expenses. You are solely responsible for your own travel, accommodation, hospitality, and any other expenses required for you to attend the Festival.
Q: Do I need to register for any events within the festival?

A: You are not required to register for any of our events. Our different ticket options include different opportunities and seating is on a first come first served basis.
Q: I need to make a change to my personal information on my ticket, how can I do this?

A: Any changes to your personal information has to be done through the registration platform. You should have received a confirmation email with a link to update/edit information. Changes to personal information can not be made through the Elevate app.
Q: Can I purchase a single day pass?

A: We do not offer single day passes at this time.