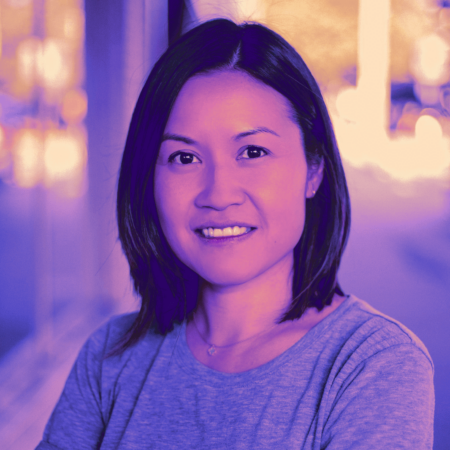 Angel Pui
Photographer, Designer
Angel Pui is a serial tech entrepreneur, international speaker on Web2/Web3, advisor to Fortune 500 companies and founder of an exciting, digital-first luxury brand.
She got her start as a teen automating Street Fighter combos with a homemade programmable joystick, which later sold as gaming hardware to giants like Logitech and Alienware. Angel went on to found and scale 3 VC-funded tech startups in some of the most fractionalized industries: healthcare, weddings, and luxury goods.
Owing to her successful exits, she began collecting Hermes and Chanel handbags as a way to diversify her portfolio and soon applied her rare creative and technical approach to building a colour visualizer and dashboard summarizing resale data from 6,000+ Birkins and Kellys listings. She developed this domain knowledge into BanIsland.com—which now boasts a global following of 10,000+ VIP shoppers who spend, on average, a whopping $100K+ a year on luxury handbags—establishing herself as a content creator with a cult-like following in the $600B+ luxury goods market.
Angel serves as the head of partnership & strategist at Big Head Club (a spin-off from the cofounder of Dapper Labs, $7.2B home of CryptoKitties and NBA TopShot). She's bullish on Web3 and even more bullish on empowering Gen Z women to trade and collect digital luxury collectibles. She and her ambitious yet playful brand DiamondHandBag are represented by WME Agency (the world's biggest Hollywood agent), and she's expanding this successful NFT brand into an IRL handbag collection with partnerships with top celebrities and major fashion houses.
Today, you'll either find Angel with her two young fashionistas, travelling around the world as an international speaker on the most cutting-edge tech innovations, or sourcing inspiration for her next exciting digital or IRL luxury drop.
This artist has their NFT for sale. Please read more about how to purchase NFTs on different platforms here.
We understand that this process may be overwhelming if you're completely new to the NFT space, but that's why we're here to help guide you. Please sign up for an info session to learn more about NFTs.