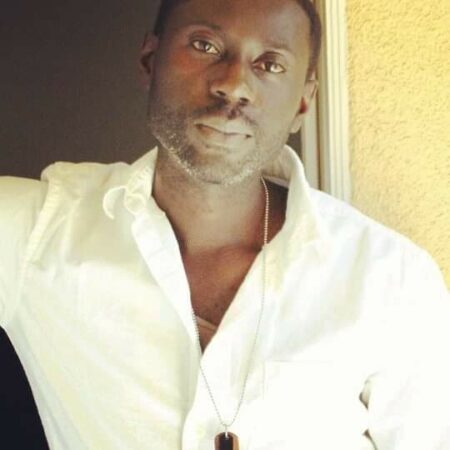 DarkMythst
Visual Artist, Musician
DarkMythst aka Kwame, is a Ghanaian born multi-dimensional artist residing in California, who creates in the themes of Afro/African-futurism, cosmic and cyberpunk. He portrays his art in themes surrounding his sculpted character portraits and environment art. He fuses the art of cosmic and natural beauty, with the Afro experience through fiction, mythology and heritage art from his personal perspective.
His career started as a graphic designer, but later expanded into roles as a visual effects artist, where he landed a job creating effects for films such as 'The Avengers, GI Joe, Guardians of the Galaxy and a number of both Marvel/DC films. Later, he went on to be the creative director for a medical education company where he led and trained team members that created illustrations, animations and videos for medical content.
DarkMythst's art is story based, and connects to his social perspective of the world and what he's learned along the way, expressing it through the symbolism in his art. "The intention is to draw an audience to the characters and scenes, building stories through still images and animation", Darkmythst says.
Finally, DarkMythst is represented as a TIMEPieces artist and has had his works exhibited around the world. He is currently working on a unique art series to be revealed late 2022.
This artist has their NFT for sale. Please read more about how to purchase NFTs on different platforms here.
We understand that this process may be overwhelming if you're completely new to the NFT space, but that's why we're here to help guide you. Please sign up for an info session to learn more about NFTs.