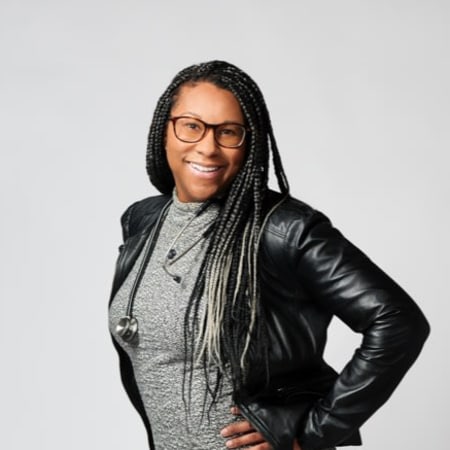 Amie Archibald
Freelance Journalist
CBC
---
Amie Archibald-Varley is a thought leader, Speaker with the National Speakers Bureau, Health Equity Specialist, and upcoming author of "The Wisdom of Nurses" with Harper Collins (April 2024). She is also a podcaster, mental health & health equity advocate, and quality improvement and change management specialist. She inspires others to speak their truths and brings communities together to engage in "courageous conversations."
Amie is a medical contributor who has been featured on numerous television, radio and news outlets nationally and internationally. She is a Freelance Journalist with the Canadian Broadcaster Corporation (CBC) and regularly contributes to conversations on a wide variety of topics such as; Healthcare, politics (local, national and international), climate change, health equity, racism and antiracism, mental health issues, popular culture, etc.
She is also featured on the Smart Speakers Series on Newstalk1010's The Rush with Reshmi Nair. Amie has also written for The Globe and Mail, Chatelaine & Toronto Star and is currently writing a book with Harper Collins for 2024.
As the co-host of the successful "Gritty Nurse Podcast", Amie discusses hot topics in healthcare. The podcast has hit #2 in Apple Podcasts in Medicine for Canada.
In her role as a Health Equity Specialist, Amie provides leadership, advisory and strategic consultation related to anti-racism, and equity into the culture, policies and practices of a large health system, with a specific focus on promoting respect for equity-deserving groups.
Healing the Future: How Hospitals and Startups can Unite for Innovation
This talk delves into the realm of emerging deep tech innovations in healthcare, showcasing startups driving transformative change. While startups pioneer groundbreaking solutions, their effective integration into hospitals remains a challenge. We explore strategies for startups to collaborate with hospitals, ensuring safe and impactful technology adoption. Furthermore, we examine how hospitals can foster innovation by engaging with startups. This discussion offers key insights into the dynamic relationship between startups and healthcare institutions, inspiring a future of advanced, patient-centred healthcare.