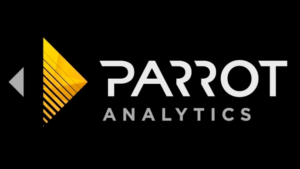 Brandon Katz
Entertainment Industry Strategist
Parrot Analytics
---
Brandon Katz is an entertainment industry strategist at Parrot Analytics where he focuses on evaluating the ever-fluid film and television landscape to unearth opportunity and value. Prior to joining Parrot Analytics, he spent eight years as a full-time entertainment industry reporter covering the Xs and Os of Hollywood, most notably with the New York Observer and TheWrap.
Static Disruption: The Future of The Entertainment Industry
In the past ten years, almost no industry has experienced the level of disruption the entertainment industry has. A once thriving industry is now struggling to rebuild itself after paradigm shifting innovations. But opportunities for growth still exist. Streaming and work stoppages are now driving a new demand for unscripted and international content. So what does that mean for the Canadian media industry? What behavioural trends are here to stay? And what does the next decade of entertainment look like? Brandon Katz will dive deep into what's happening now, what's emerging on the horizon and how it will affect the entertainment Canadians consume.