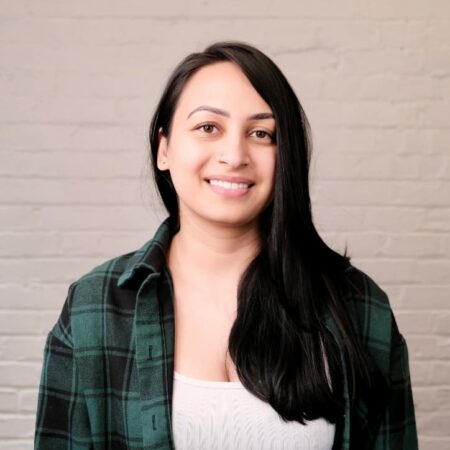 Hanna Zaidi
Chief Compliance Officer, Payments
Wealthsimple
---
Hanna Zaidi is the Chief Compliance Officer for Payments at Wealthsimple. Hanna has supported the launch of Wealthsimple's challenger bank offering, P2P payments app, and the company's regulated crypto trading platform — the first in Canada. Under her leadership, Wealthsimple was one of the first securities dealers to get membership to Payments Canada and became the first non-bank/non-credit union to be given a direct-settlement account by the Bank of Canada.
Canadians pay some of the highest banking fees in the world, and Hanna is using her voice to advocate for a payments system that puts Canadians first and makes everyday banking more affordable. She's the youngest member welcomed to the Payments Canada Member Advisory Council, has been named in DMZ's 2023 Women of the Year list and The Peak's 2022 Emerging Leaders list. Beyond her impact through Wealthsimple, Hanna co-founded CommuniHelp, a digital platform that connects charities and nonprofits with tech talent to solve organization challenges.
Unlocking Canada's Financial Future: Lessons Learned from Real-Time Rails Around the World
What would a real-time payment system unlock for Canadians and businesses? This discussion explores success stories of other countries that have embraced a real-time payment infrastructure, including the recent launch of FedNow in the US. Join us for a captivating discussion that explores international use cases of real time payment systems and the opportunities Canadians are waiting to benefit from.