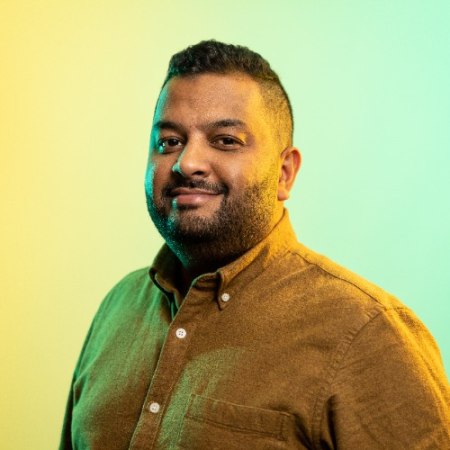 Shoaib Ahmed
Founder & CEO
Scooty
---
Shoaib Ahmed founded SCOOTY in 2019 with the aim of changing the experience of first and last-mile transit through the use of electric micromobility. Shoaib has over 15 years of experience working with senior executives, government officials, fundraising, community development and change-makers on issues management, stakeholder relations, and most importantly – getting things done.
A Journey from Obama Portraits to Scooty
Hear about a fateful visit to the Obama portraits at the Smithsonian that sparked the lightbulb moment and creation of Scooty. A Canadian immigrant story of resilience, taking on a complex problem, scoring major partners, and using grit to launch a micromobility company. Join us as Shoaib shares key lessons he's learned on this incredible journey of creativity, resilience and vision.