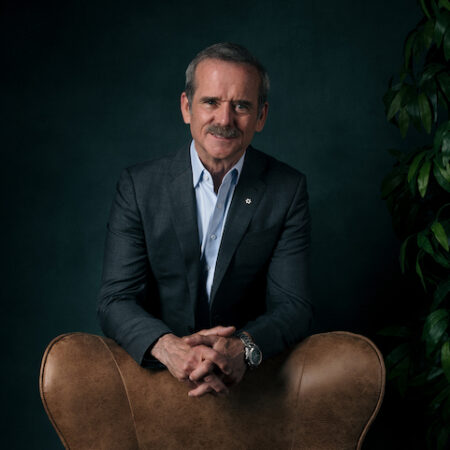 Chris Hadfield
Astronaut & Elevate Co-Chair
---
Chris Hadfield is an engineer, military fighter/test pilot and thrice-flown astronaut, having done two spacewalks and commanded the International Space Station. He is an advisor/director for multiple high-tech companies, and leads the Space stream at the Creative Destruction Lab tech incubator. Chris is a four-time internationally best-selling author, a professor at U Waterloo and online at Masterclass, and has created/hosted TV series with both BBC and National Geographic.
Chris Hadfield at the Speed of Light
Things in space are changing rapidly. From the James Webb Telescope's discoveries about the universe to rovers landing at the Moon's South Pole, humanity is stretching ever-further into the unknown. But what does it mean for us all? Where is our exploration taking us, what are we finding, and where are we headed next? With images, videos and a lifetime of experience, Commander Chris Hadfield will take the audience on an insightful journey from Earth to the edge of what we understand, and back again for Q&A. Don't miss it!