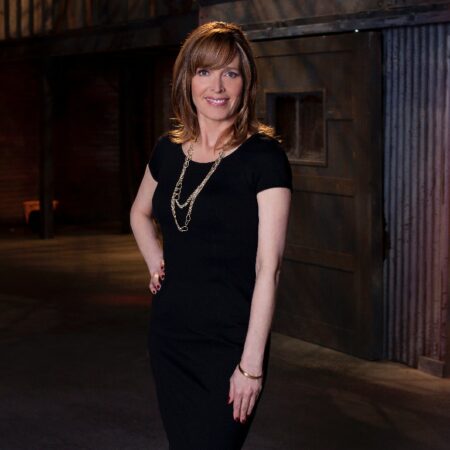 Dianne Buckner
Dragon's Den Host & Business News Correspondent
CBC News
---
Dianne Buckner is best known for her role as host of CBC's longtime business reality program Dragons' Den, and for her work as a Business News Correspondent for CBC News. As the host of Dragons' Den, she has had a front row seat as inventive entrepreneurs and confident moguls negotiate deals.
Prior to her work on Dragons' Den, Dianne also hosted the popular current affairs program Venture, eventually becoming the show's executive producer. From there, Buckner went on to co-create Fortune Hunters, a magazine show on CBC Newsworld that focused on entrepreneurship. Buckner's work has taken her to Australia, the Netherlands, Japan and Iceland; she's interviewed prime ministers, as well as celebrity CEOs, such as Jack Welch and super-investor Warren Buffett. Dianne brings a natural curiosity along with years of experience to her work as a broadcast journalist.
THIS JUST IN: Risk, Turbulence and Reinvention
Reading the news in 2023 can be a daunting experience. With so many businesses facing challenges and going into bankruptcy, it can be triggering for those who are looking to take the risk of growing a business. In a fireside chat ripped from the headlines, Dianne Buckner and Arlene Dickinson will look at the current big news stories and interpret how they are affecting startups and entrepreneurs. They will address how those challenges can be navigated and how to not find your business in the news.