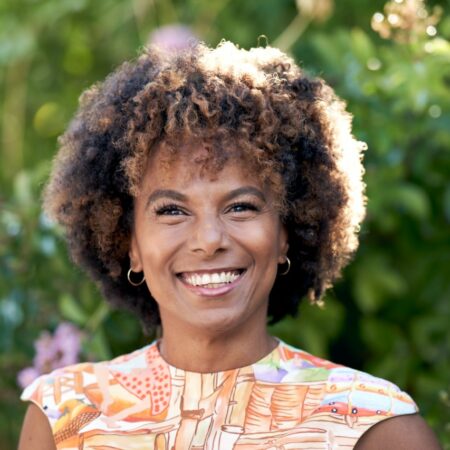 Maxine Williams
Chief Diversity Officer
Meta
---
Maxine Williams is the Chief Diversity Officer at Meta, formerly Facebook, and she serves as a member of Meta's most senior executive leadership team under the CEO.
Maxine's team works to increase cognitive diversity — different ways of thinking based on different backgrounds, experiences and information — of all Meta teams and integrate diverse perspectives into policy and product development. Maxine and
her team also develop strategies to attract, retain and support the growth of underrepresented people at the company.
Prior to joining Meta, Maxine served as the Director of Diversity for a global law firm. She has worked as an attorney in criminal, civil and industrial courts in her native Trinidad and Tobago, and in the UK at the Privy Council. Maxine has also worked with
multiple international organizations on development and human rights issues and has had a career as a broadcast journalist, actress and on-air presenter.
She is a Director on the board of Doma Holdings, a real estate technology company that is creating a more simple and affordable way to close transactions and facilitate home ownership for more people. She is on both the Compensation and Audit committees at Doma. Maxine is also on the board of the Roundabout Theatre company; a leading non-profit theatre company based in New York which is
committed to sharing stories that endure, and providing accessibility to all audiences.
Maxine graduated from Yale University before receiving her law degree with first class honors from Oxford University, where she was a Rhodes Scholar.
Building Worlds and Breaking Barriers
Get a front row seat to the products and technologies that are breaking down barriers to create opportunities for equity and education. Maxine and Fiona embark on a wide ranging conversation and dig deep on key questions like: How is the metaverse providing more access to training and leveling the playing field? How can we build more technologies that remove barriers to entry? And how do we move more women from cutting edge to the bleeding edge of technology? Energizing and optimistic, Maxine and Fiona share practical takeaways and personal anecdotes from a life lived in the tech industry.