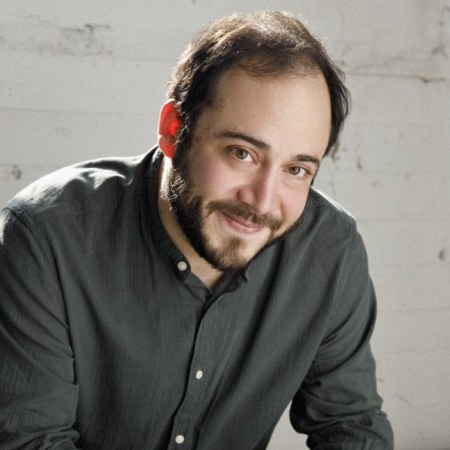 Rodrigo Fernandez-Stoll
Actor, Director, Comedian
RODFS CORP
---
An actor, director and comedian based out of Toronto, Rodrigo has worked in the film/tv industry for 15 years. Notable acting credits include recurring guest star on CBS comedy Ghosts, Star Trek Discovery, cult Canadian hit Kim's Convenience, and upcoming Sofia Coppola's feature Priscilla. As a director, credits include Rakhee Mozaria's CBC digital series, Note to Self and YouTube star Charlotte Dobre's TV pilot The Swipe Life. Rodrigo also specializes in writing and directing sketch comedy, including his own Shitburger which has over 2.5 million views on TikTok.
From Bleachers to Bitstreams: Unveiling the Sports Experience Revolution
Join us as we unravel the dynamic shift from stadium seating to multidimensional engagement in sports. Discover how fantasy sports, betting and immersive tech revolutions fuel sports fandom and redefines fan engagement. Unveil virtual reality strides in the NBA, experiencing the court like never before, and witness the seamless blend of real and digital in NHL augmented reality. Be part of the game-changing conversation shaping sports engagement today and tomorrow. Get ready to redefine your sports experience!