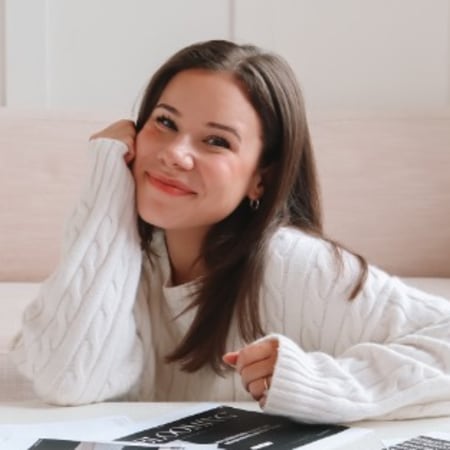 Tess Barclay
Founder & Content Creator
Busy Blooming
---
Tess Barclay is the founder of Busy Blooming and a full-time content creator on TikTok. Tess founded Busy Blooming to empower content creators and entrepreneurs to build their brand through community, events and content with 20,000+ creators in the community. Tess has an audience of 150,000+ across TikTok and YouTube where she shares daily advice for content creators and entrepreneurs to build their authentic, sustainable brand and business on social media! Tess has 7+ years of experience in marketing in Toronto, including Big4, tech start-ups and beauty brands in digital and influencer marketing.
Demystifying AI for Business Owners & Content Creators
AI is the latest technology trend and for business owners and content creators, it's an exciting time. In this masterclass, hosted by tech expert and media entrepreneur Amber Mac, learn the ABCs of brand and business building and hear from industry experts who will share their latest tips, techniques, and tools using AI. You'll leave this masterclass with a blueprint to help you adapt in our fast future and adopt this emerging technology, so you can grow your brand and business in new, successful, and productive ways.