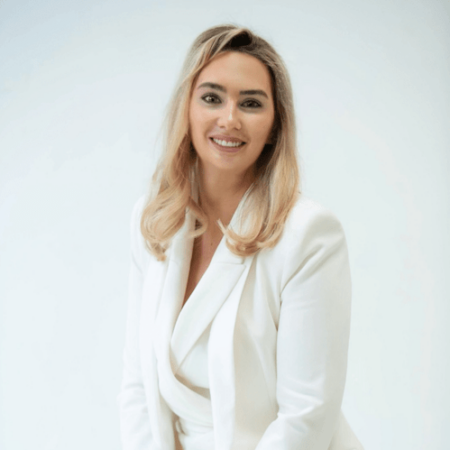 Grace Tallon
COO
Work Time Reduction Center of Excellence
---
Grace Tallon is a dynamic entrepreneur, activist and artist, with extensive leadership experience, and a passion for social justice and progressive change.
Grace Tallon is the Chief Operating Officer with the world's first Center of Excellence in Work Time Reduction.
Grace has previously held the position of Global Partnerships Manager at 4 Day Week Global. Prior to this, Grace was the Executive Director of Newpark Academy of Music, a not-for-profit arts organization in Dublin, Ireland. Here she led a team of 55 administrative staff, teaching faculty and musicians, providing high-quality and accessible music education to over 2,000 students from a diverse range of ages and backgrounds. During her tenure, Grace implemented a major organizational restructuring project.
Grace is co-founder of &Co., an events and creative campaigns company which delivers innovative projects. She also works as a strategic advisor to artists and arts organizations.
She is a former elected representative for the Labour Party in Ireland and was a public representative on Dun Laoghaire-Rathdown County Council for 9 years. In 2019 Grace decided not to contest the election, in order to pursue other professional opportunities, but remains politically active.
In 2020, Grace co-founded The Doorstep Market, a voluntary initiative set up to support small,
independent Irish businesses during the COVID-19 pandemic. This virtual multi-vendor
marketplace was an online 'one-stop shop' where Irish consumers could 'stay home and shop
local', from a selection of over 300 small Irish businesses and 1,000 products.
She holds a HDip in Arts in Music Education, a Diploma in Music Performance and a Postgraduate Diploma in Creativity, Innovation and Leadership from University College Dublin. She is currently a Visiting Research Scholar with Salem State University.
4-Day Work Week for Gender Equality, True Inclusion, and Well Being
The adoption of a 4-day work week is emerging as a transformative approach in the quest for gender equality, true inclusion, and employee well being. Hear different perspectives on the practicalities and advantages of transitioning to a 4-day work week within a corporate framework.